Canopy Cleaning Melbourne, Professional Kitchen Hood Cleaners
We offer professional canopy cleaning in Melbourne for residential and commercial kitchens. Our canopy cleaners are well-trained and come equipped with sophisticated cleaning tools and supplies. Moreover, we are also insured and offer up to 15 days of service guarantee. Request a free quote today or call us at: 0399237890
Our Canopy Cleaning Services
Canopy range hood cleaning services along with thorough filters cleaning and replacement to ensure the safety of your commercial kitchen.
Deep canopy duct cleaning in Melbourne that includes removing grease from the kitchen duct, the fans and much more
Full kitchen exhaust fan cleaning and replacement services to help remove grease, fat and cooking oil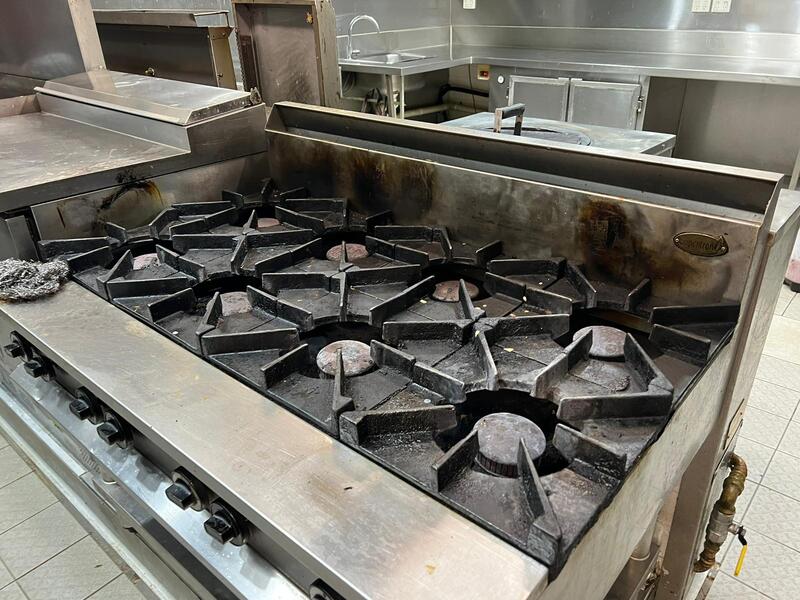 We clean your kitchen equipment in the restaurant professional which includes gas stove, utensils, kitchen filters, oven and much more using eco friendly cleaning products that's 100% safe to the environment, people and animals
Get Your Canopy Cleaned Professionally Today
Getting your kitchen canopy cleaned regularly is important for the cleanliness and overall efficiency of the canopy system. If left uncleaned or not regularly inspected, this could lead to a fire hazard in the kitchen. According to the Australia cleaning compliance, canopy cleaning should be performed at least once in every 3 months. As far as the cost is concerned, the average cost of canopy cleaning is between $50 to $80 per hour, depending on the conditions of the hood, the extra cost required for inspection and much more.
We are professional canopy cleaners in Melbourne that have over 5 years of experience in cleaning, inspecting, and making sure that your range hood and canopies are thoroughly cleaned. We have a dedicated team of reliable professionals who are available at your disposal 24/7. Get in touch with our team via phone number: 0399237890 today or request a free quote at info@cppcanopycleaning.com.au
How We Clean Your Canopies
Below are the overview of steps we take to clean your canopy and exhaust system:
First, we scrape and remove all the grease from the hood, filter and exhaust surface
Next, we apply caustic soda and chemicals to the build-up on the kitchen appliance and the target surface. The chemical solution is then left for a period of time to dissolve it.
The build-up and soft crunch of the leftover is then washed away using hot water.
We may use high pressure water to clean off stubborn grease and accumulated oils if necessary
Lastly, we inspect the canopies to look for any signs of malfunctions and fire hazard and will inform you if there's a need to replace or repair.
Our canopy cleaning process is fully insured and comes with a 15 days of guarantee. If, for whatever reason, you are not satisfied with the service, feel free to reach to our team and our representative will assist you further.
We hired CPP Canopy Cleaning last week and we were thrilled by their quality of service. The cleaners were very professional, prompt to answer all my questions, and got the job done in time. They even gave me a small discount of 10% towards the end. I highly recommend you give this company a try.
Amazing job guys! Probably one of the best canopy cleaning company in Melbourne and inner Victoria. Will definitely be using them. I highly recommend anyone looking for a reliable company to work with with reasonable price.
Gary and his team were amazing at what they do. They did a brilliant filter and duct cleaning in my restaurant and even recommended me to replace my exhaust fans as they were already in a bad condition as I wouldn't have noticed that. Well done guys!
Professional canopy cleaning services in Melbourne.Expert canopy cleaners in Melbourne.Melbourne's best canopy cleaning company.Affordable canopy cleaning in Melbourne.Reliable canopy cleaning service near Melbourne.Top-rated canopy cleaning specialists in Melbourne.Enhance your kitchen with clean canopies in Melbourne.Thorough canopy cleaning for restaurants in Melbourne.Trusted canopy cleaning for commercial kitchens in Melbourne.Melbourne's premier canopy cleaning solutions.Keep your kitchen hygienic with canopy cleaning in Melbourne.Effective grease removal for canopies in Melbourne.Certified canopy cleaning experts servicing Melbourne.Melbourne's trusted canopy maintenance professionals.Schedule regular canopy cleaning in Melbourne.
Improve kitchen air quality with canopy cleaning in Melbourne.Timely canopy cleaning to comply with regulations in Melbourne.Eco-friendly canopy cleaning services available in Melbourne.Dedicated canopy cleaners for Melbourne businesses.Book canopy cleaning for Melbourne hotels and cafes.Customized canopy cleaning plans for Melbourne restaurants.Clean canopies for commercial properties in Melbourne.Melbourne's top-notch canopy cleaning team.Reliable canopy cleaning for food establishments in Melbourne.Refresh your kitchen with canopy cleaning in Melbourne.Trustworthy canopy cleaning service for Melbourne's hospitality industry.Experienced canopy cleaners in the Melbourne area.Affordable and efficient canopy cleaning in Melbourne.Maintain clean canopies to prevent fire hazards in Melbourne.Book canopy cleaning for industrial kitchens in Melbourne.Reliable canopy cleaning for Melbourne's catering services.
Commercial Canopy Cleaning For Your Restaurants Near You
If you're looking for a canopy cleaning service for your commercial restaurants in Melbourne and nearby suburbs, then we are the right company to work with. We strive hard to provide high quality services while making sure we keep the cost at a reasonable rate. We provide service throughout the city and greater Melbourne, in suburbs like Dandenong, Box Hill, Cranbourne, and much more. Get a free quote today.
Get in touch with CPP Canopy Cleaning today using the information below: